QUALITY INDIA TOURS
We are honoured with the NATIONAL TOURISM AWARD 2017-18 for the best Inbound Tour Operator (category VI) on the occasion of World Tourism Day from Mr. Prahlad Singh Patel, Honorable Minister of State for Culture & Tourism, Government of India & Mr. Zurab pololikashvili, Secretary General of the world Tourism Organisation (UNWTO).
We are deeply indebted to our team, business partners, travelers, family & friends who have helped us to achieve this prestigious moment. Without you we would not be where we are today and we are so thankful to all of your for your support throughout this journey. Tourism is not only travel, it is happiness and we are looking forward to spread this happiness to as much as travelers we can.
---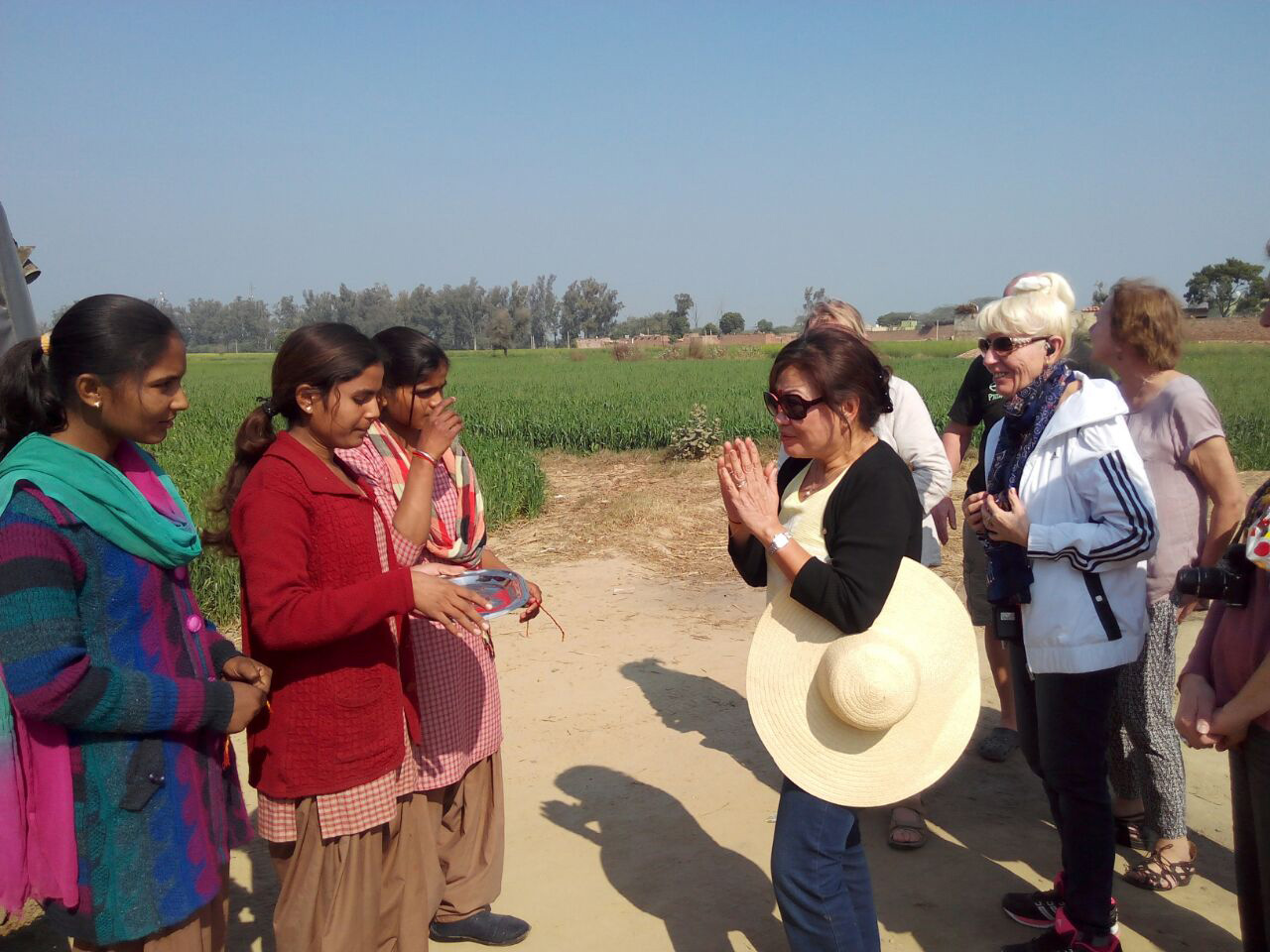 OUR JOURNEYS
---
Whether for group or individual travel, we deliver extraordinary experiences tailored to the personal wishes of our valued guests.
Our goal is simple: to ensure our clients see not only the popular highlights of our phenomenal country, but are immersed in the more unusual facets of India. We want you to meet people in their everyday surroundings and experience India authentically with encounters that are up close and intimate. We want your expectations to be exceeded every time and be inspired by the enthusiasm we have for this amazing land.
We design, plan and organise the highest quality tours of this amazing country, that will give you unforgettable moments and transformational connections and insights that will stay with you for a lifetime.
OUR TEAM
---
The team at Quality India Tours combine two things in abundance: passion and professionalism.
The team is passionate about the Indian subcontinent, its people, its incredible natural beauty and its captivating culture and history.
The team is also dedicated to professionalism in tour organisation, exceptional customer service, and taking care of clients' practical needs along with the dreams they have for journeys in an exotic land. The team is always there to serve our guests and give them unforgettable memories, and make wishes come true.
To make all this happen with ease, we draw on many years of experience from everyone at Quality India Tours, and we have developed an enviably first-class network throughout all regions of the subcontinent. The team is lead by Anil and Neetesh Dwivedi, who are the contacts for all questions regarding travel in India.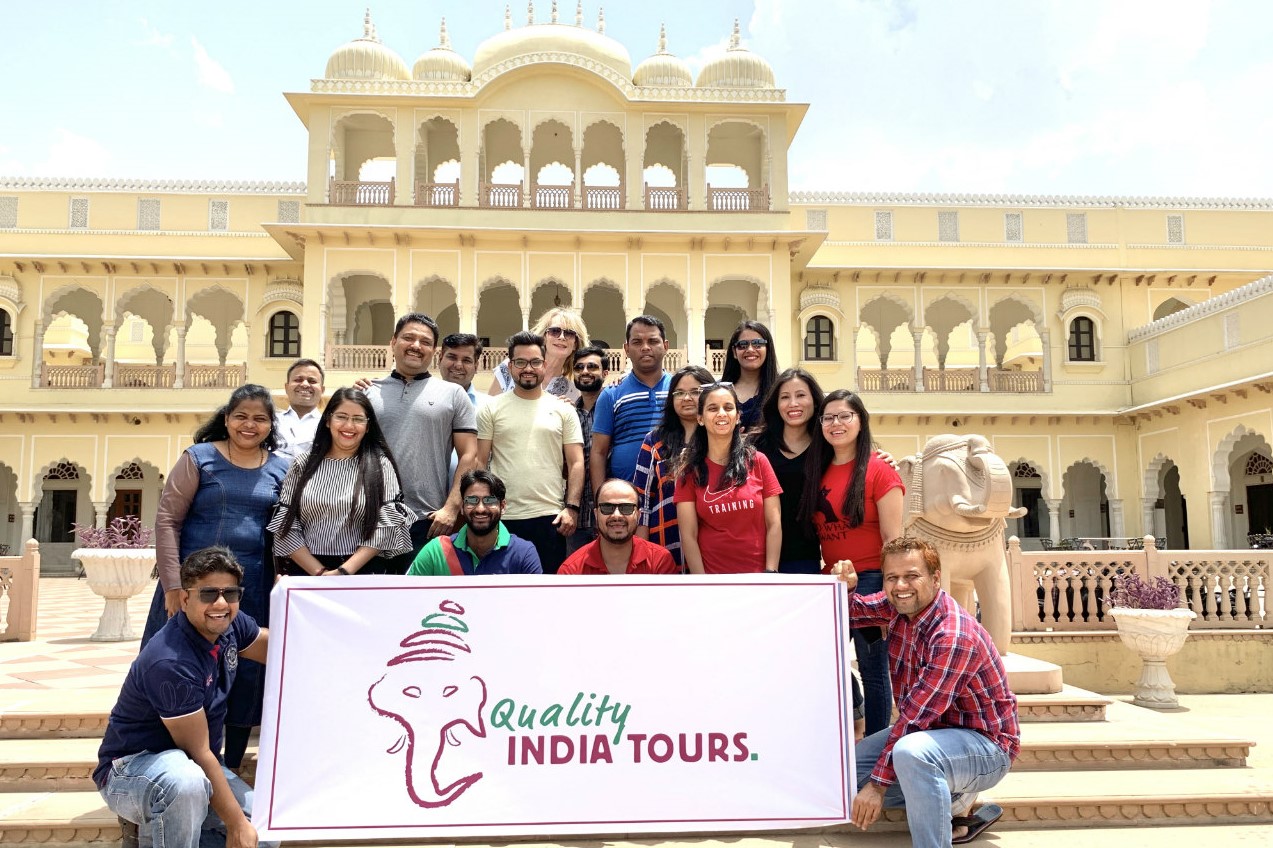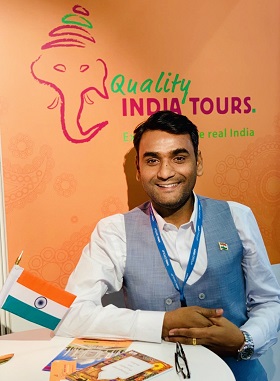 Anil Dwivedi
Owner
---
Anil Dwivedi has been working in the tourism industry for more than a decade. His career began when he started accompanying tour groups as a guide, and in the following years he was mainly responsible for German-speaking travel groups in conjunction with well known tour operators in Germany.
A fluent German speaker, Anil studied German history, art, language and culture at the New Delhi National Museum and the Indian capital's Goethe Institute.
In 2008, Anil and his brother Neetesh founded the travel agency Quality India Tours, which is based in New Delhi. Anil has dedicated himself to developing the company as a platform for sharing the many compelling facets of his fascinating country to a wide variety of travellers. Treating all visitors as guests, Anil has endeavoured to immerse clients in truly Indian experiences, always accompanied by warm hospitality, insight and humour. Hailing from a small village in Central India, Anil is a well acquainted with the colourful rhythms of rural villages, giving his guests unrivalled perspectives into Indian life and culture.
Anil travels annually to Europe and has a thorough understanding of the European way of life. So he knows exactly what clients expect and enjoy in India, and ensures that this is integrated into the travel and route planning. At the same time, you can rest assured that Anil and the entire Quality India Tours team will be happy to tailor individual itineraries to suit your individual needs and interests. Bespoke itineraries can be combined with popular destinations, or focus on an India that is little seen by most tourists.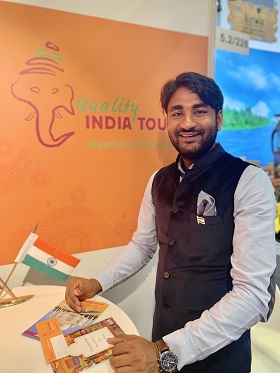 Neetesh Dwivedi
Owner
---
Neetesh Dwivedi has a degree in sociology and completed his masters in German studies at the Goethe Institute in Pune. For more than eight years he journeyed all over India as a tour guide, mainly accompanying travel groups from German-speaking countries. When it comes to the most fascinating routes, the most magnificent hotels and the most exciting outdoor pursuits, Neetesh is exceptionally well qualified to advise clients on getting the most from their time in his incredibly varied country.
Neetesh has been running Quality India Tours since 2008 with his brother Anil, and his responsibilities include cultural itineraries, taking in the most significant and breathtaking treasures of India's widely diverse heritage. He also plans and organises adventure tours, trekking, safaris, horseback, bicycle and motorbike expeditions, as well as journeys and activity-filled trips around India, Nepal, Bhutan and Sri Lanka.
All itineraries are planned in close consultation with clients, and customised individually according to their desires by Neetesh and his team. If you have a dream trip in mind, an adventure to experience or culture to delve into - everything is possible!
Above all, Neetesh find great joy in discovering new trails and hidden places, while acquiring even more "insider tips" to share with his guests.
His passions also extend to riding horses, going on safari and tours incorporating bicycles and motorcycles. If you want to know more about these types of activities, Neetesh can share lots of expert advice.
EXPERIENCE and a first-class NETWORK
---
Quality India Tours draws on a wealth of experience, the enthusiasm and dedication of its knowledgeable staff and a world-class network of contacts that we have built up over many years. With these resources we can transform dreams into wondrous journeys, facilitate thrilling adventures they will remember forever, and bring the most unusual desires into the realm of reality.